Amsterdam Party Bicycle
The Original Beerbike & Proseccobike since 2004!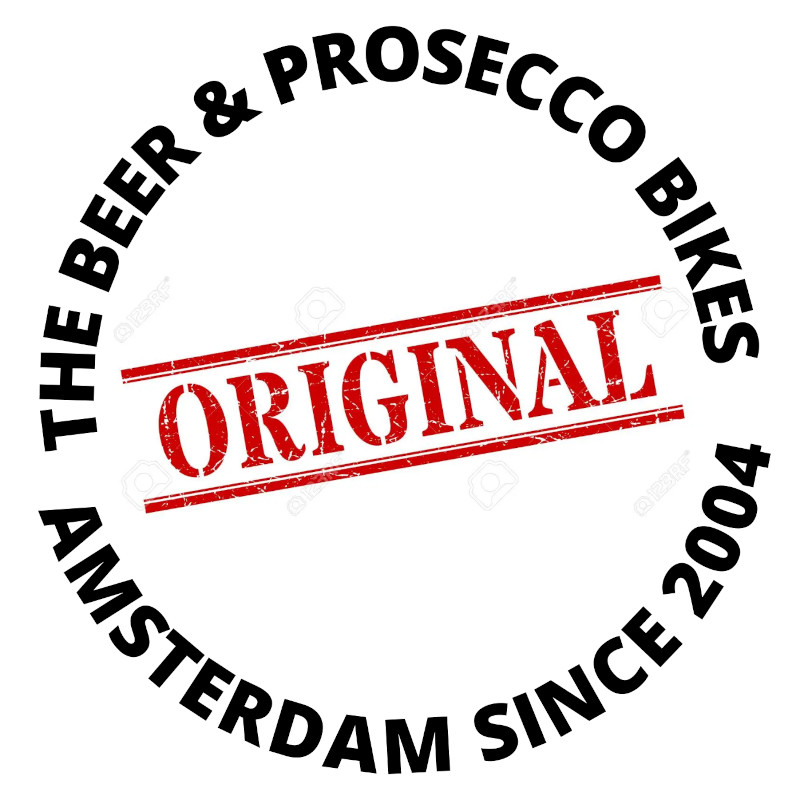 Party bike Amsterdam
Have a party together on the go!
Surprise your friends, family or colleagues today with this unique beer bike / Prosecco tour experience with a fixed guide / driver for complete safety.
Then this is your chance!
Look online at the many options available and get on our Party bike and experience it together!
How does it work?
1) Book online and fill in your details.
2) We check and e-mail availability.
3) We will draw up the invoice immediately.
4) Payment completed? let us know by email!
Then we deliver the bike to the agreed address for an amazing tour!
What does the beer bike mean
Beer bike, Prosecco bike or both?

– Choose what you want to reserve on the website.




– Beer, prosecco or Mix of both.




(Our advice for 1,5 hours: 20 liters of beer is enough!)




– Prosecco bike: max . 1 bottle of Prosecco pp




– Flexible start and end times in consultation.




– Incl.BOB/driver for all safety & route.




– 17 persons per bicycle (more bicycles available)
Additional information
– There is liability insurance for any damage
– Seat height can be adjusted on many bicycles

– Safe lighting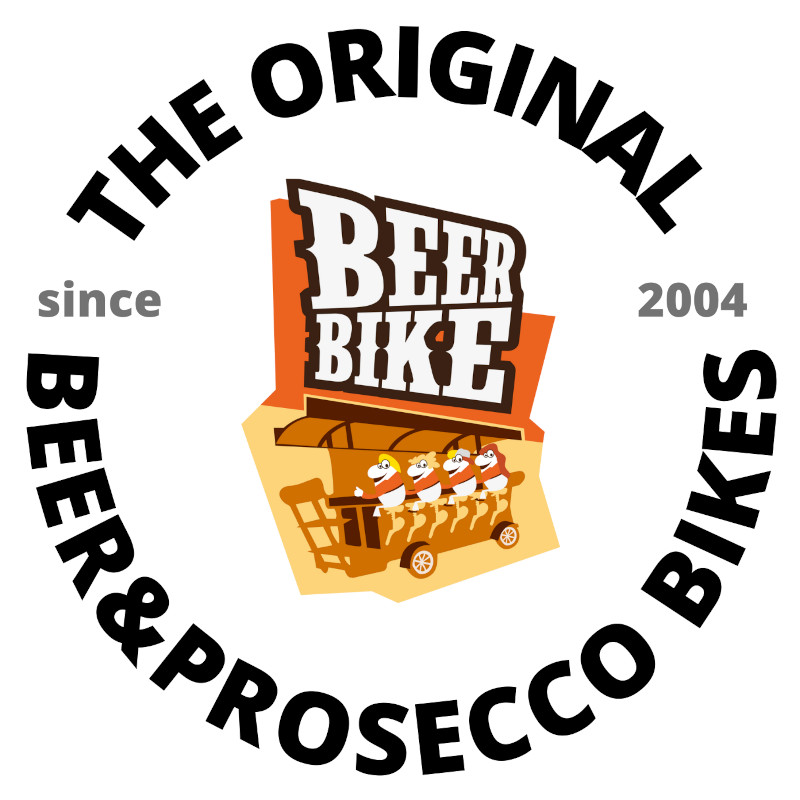 A great outing!
It was certainly a pleasant afternoon on the beer bike! Enough beer and a pleasant driver who really made it a party! Highly recommended!
Great afternoon!
Had a great afternoon on the beer bike at the NSDM wharf. Nice driver who occasionally told something. There was plenty of beer! Recommended!!
Good service !
We had a very nice afternoon with our group. We will definitely rent something from Damtours again!
A super experience!
Our driver was super nice and helpful and knew nice things to tell about the city. Beer and Prosecco was top notch and we had more than enough for the whole group. The cycling itself was fine, and even with 30 degrees it was doable with a roof. Highly recommended!
Great tour and nice employees!
Booked for my birthday and had a great time with a really nice driver! And don't forget, enough Prosecco for everyone! We also really liked the location, as we would never normally go here, but there were certainly plenty of nice things to see. And the team was very helpful with the preparation, because we even got a schedule with the best sailing times to go with the pound for free. So definitely recommended!
Unfortunately, the municipality of Amsterdam no longer allows beer bikes in the center of Amsterdam. That's why we found an even better location, just 15 minutes from the center of Amsterdam.
(See the map below for the area where the beer bike is allowed.)